Offenders may try and approach you online to get sexual photos or videos of you. To achieve this, they will try to make you feel special by pretending to be your friend. They might say nice things to you to gain your trust. They may also lure you into sexualised conversation and performing sexual acts online. Once they get hold of your sexual photos or videos, they may demand you send more, or ask you for money, threatening to post the images on the internet or share them with your friends and family if you don't do as they say. They can be very clever at making you feel guilty about what has happened to stop you from getting help.
Although this behaviour can also exist in a peers' environment, this advice focuses on criminal activities conducted by adults. This person is not someone you should trust. This is an offender and should be prosecuted. Many victims don't seek help or report it to the police as they are embarrassed about the material the perpetrator has, or because they are unaware that they are victims of crime.
How the crime works
When targeting a minor, offenders have two main motivations:
A sexual interest in children, where the objective of the extortive exchange is the procurement of sexual material (photos and/or videos depicting the child) or a sexual encounter offline.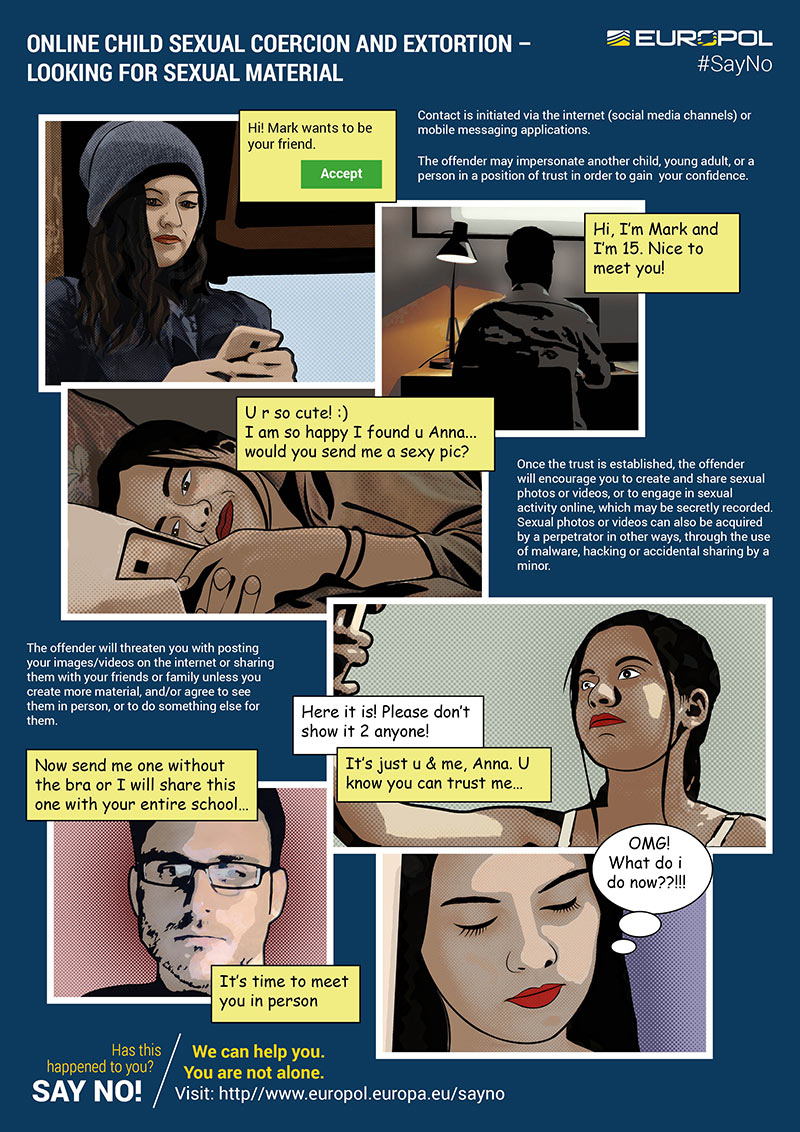 An economic interest, where the objective is to gain financially from the extortion.

---
Disclaimer: Key content on this site has been drawn together from the UK NCA CEOP Commands education programme which specifically addresses the risk of online child sexual abuse and exploitation via their Thinkuknow website for children and young people.