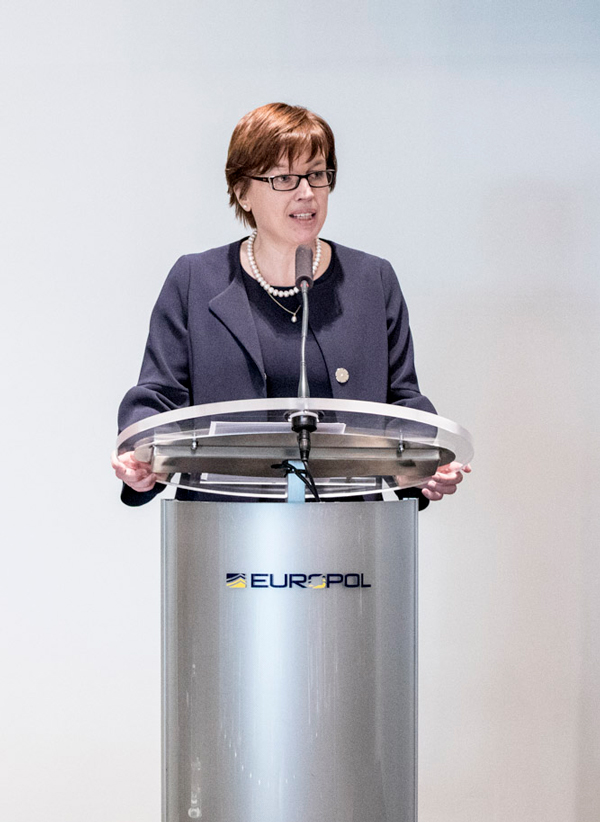 From today Catherine De Bolle, who previously served as Commissioner General of the Belgian Federal Police from 2012, will lead Europol – the EU Agency for Law Enforcement Cooperation – from its headquarters in The Hague. She takes over from Rob Wainwright, whose term expired on 1 May 2018 after nine years in service. Her tasks involve overseeing the administration of Europol and the management of its more than 1 000 personnel, as well as the overall performance of the Agency.
"It is with great enthusiasm that I take up the position of Executive Director of Europol today. Joining Europol is both an honour and a pleasure", Ms De Bolle said. "Europol is seen as a pre-eminent law enforcement agency and I intend for that to remain the case. This means focusing on the support delivered to national law enforcement authorities, and ensuring that our services truly deliver added value to our stakeholders."
"The increasing scale of the flow of information to Europol is both our greatest asset and our most significant challenge. I want Europol to be recognised as a leading centre for criminal data analysis."
Ms De Bolle was appointed by the Council of the European Union as Europol's Executive Director on 8 March 2018. She ranked first from a list of suitable candidates proposed by the Management Board of Europol and won the confidence of the majority of EU Member States.
Europol staff members welcome the appointment and look forward to working together to achieve a safer Europe.