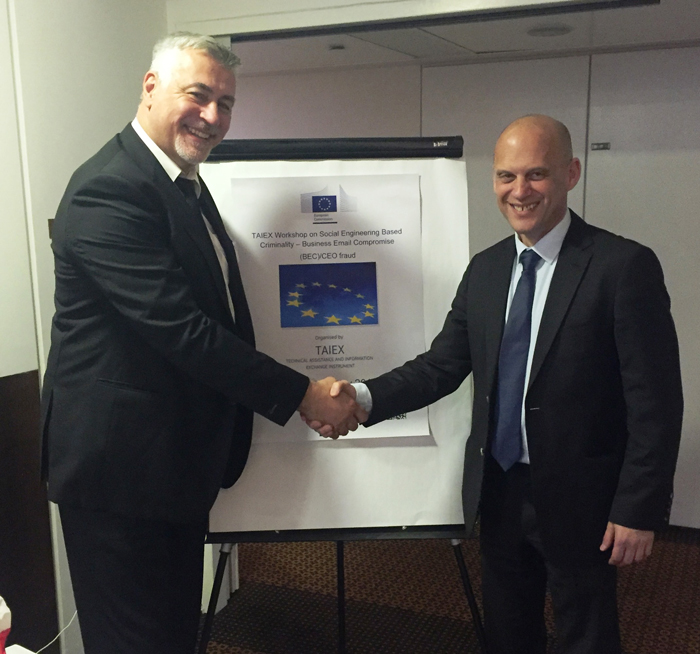 Last week EU and the Israeli Police organised an EU expert workshop on social engineering. Experts from Austria, Belgium, Denmark, France and Germany took part in the event with the aim of improving future information exchange between Israeli law enforcement and EU Member States.
The main activities covered at the event included comparing business email compromise attacks (BEC – also known as CEO fraud) both in EU Member States and Israel; examining best practice for cross-border investigations; and discussing new methods to counteract CEO/BEC fraud1. The workshop also looked at policing methods for network-based crime through networked organisations; improving capabilities in combatting CEO fraud; and enhancing cooperation in the field of CEO/BEC fraud between Europol and other law enforcement agencies in EU Member States.
These kinds of cases started in early 2010 with MTIC fraud (Missing Trader Intra-Community, also called missing trader fraud) with carbon credits. CEO fraud cases came soon after, followed by binary options fraud2 or FOREX scams3. EU law enforcement agencies, together with the Israeli Police, have since succeeded in arresting the money mules responsible. Investigators, EU experts and Israeli authorities arranged this event to find quicker ways of exchanging information and to build on achievements so far.
1 CEO/BEC fraud involves criminals impersonating company executives and tricking other employees into carrying out unauthorised wire transfers.
2 Binary options fraud is a fictitious short-term investment fraud.
3 FOREX scams are trading schemes used to defraud traders by convincing them to expect a high profit by trading in the foreign exchange market.