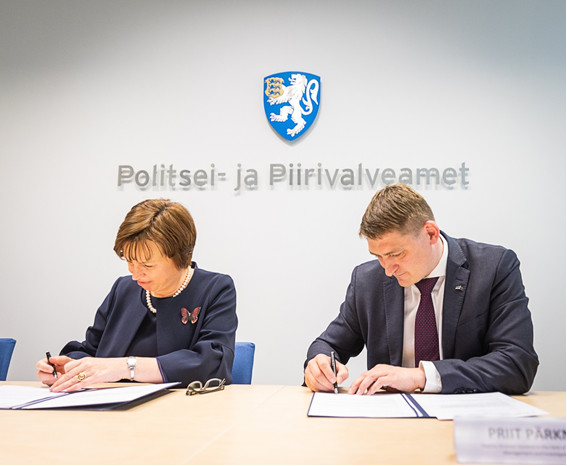 Today, the newly appointed Executive Director of Europol Catherine De Bolle visited Tallinn (Estonia) and met with Deputy Director General Priit Pärkna, the current chairman of Europol's Management Board. On the occasion of this visit, Ms De Bolle signed her employment contract for the next four years.
Ms de Bolle commented: "It is my honour and privilege to become the new Executive Director of Europol. I know it is a significant commitment, but I am prepared to contribute, together with Europol's Management Board, the Member States, my staff and all partners, to build upon the successes of the past and to fulfil Europol's mission of supporting and protecting EU Member States, and the wider community of European citizens as a whole".
The Executive Director of Europol is appointed for a four-year term, renewable once. The current Executive Director Rob Wainwright leaves office on 1 May 2018.
The Chairman of Europol's Management Board Priit Pärkna stressed that this meeting was a kickstart to productive cooperation between Europol and its Management Board. "For us, the cooperation and synergy between the Member States and Europol is essential to work collectively for safer Europe. Operative information exchange and Europol's analytical support has a very high importance in the fight against cross-border crime," said Pärkna.