First prize in Europol's 2017 international law enforcement photo competition has been awarded to Fabrice Balsamo from France's National Gendarmerie, whose striking image was taken from a Gendarmerie EC145 helicopter during a security mission over Mont St Michel at the start of the Tour de France.
Second prize goes to Diego Jesus Lopez Cantos from the Spanish Guardia Civil in Madrid, with a hot shot of forces carrying out a training exercise in Toledo, Spain.
Alfred Effenberger, a police officer with Austria's Landespolizeikommando Niederösterreich, clinched third prize with his image of police motorcyclists passing on patrol.
Open to law enforcement photographers from the European Union and also from countries with Europol cooperation agreements, this year's entries came from a wide range of law enforcement agencies from police and Gendarmerie, to customs, and border guards.
Higher resolution versions of the winning images (pictured below) are available from Europol.
First prize
First prize: Fabrice Balsamo from France. Gendarmerie EC145 helicopter on a security mission during the start of the Tour de France from Mont St Michel. Category: Making Europe safer.
Second prize
Second prize: Diego Jesus Lopez Cantos from Spain. Forces carrying out training exercises in Toledo, Spain. Category: Practice makes perfect
Third prize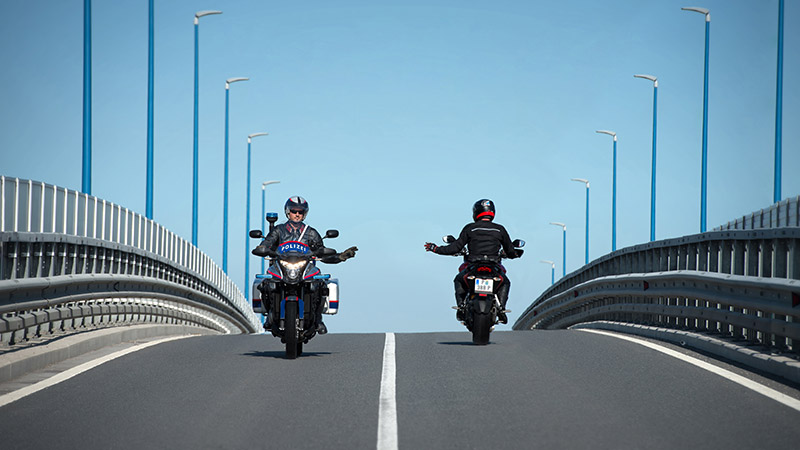 Third prize: Alfred Effenberger from Austria. Police motorcyclists pass on patrol. Category: Freestyle