The Fiscal Action Unit of the Portuguese Republican National Guard, together with the Territorial Command of Setúbal and with the support of a number of other Territorial Commands from Portugal*, as well as Luxembourg and Europol successfully carried out operation SHADOW GAME from 6 to 8 November.
After an investigation of 15 months, coordinated by Eurojust and Europol, participating law enforcement forces carried out 267 house searches in Portugal and 8 house searches in Luxembourg earlier this week. As a result of these, 30 individuals were arrested in Portugal, and one detained in Luxembourg in accordance with the European Arrest Warrant. EUR 576,000 have been seized in cash alongside some 3,000 computer devices used for illegal gambling, 22 firearms, 86 vehicles, including several luxury vehicles and several bank accounts resulting in the recovery of more than 6 million EUR in criminal assets. Fourteen commercial companies and 93 people from Portugal, Luxembourg, as well as Brazil and Switzerland were also indicted.
The investigation revealed a structured and hierarchical transnational criminal organisation operating in various EU Member States (Belgium, Luxembourg, Portugal) and Switzerland. The criminal organisation was active in the field of servers and software for the development of games of chance, lotteries and sports betting. The purpose of the network was to obtain and maximize illicit revenues by dividing them along the chain of operators and reinvesting them in economic sectors and licit enterprises. The total amount of criminal profits obtained in Portugal and in Luxembourg is currently estimated at EUR 80 million.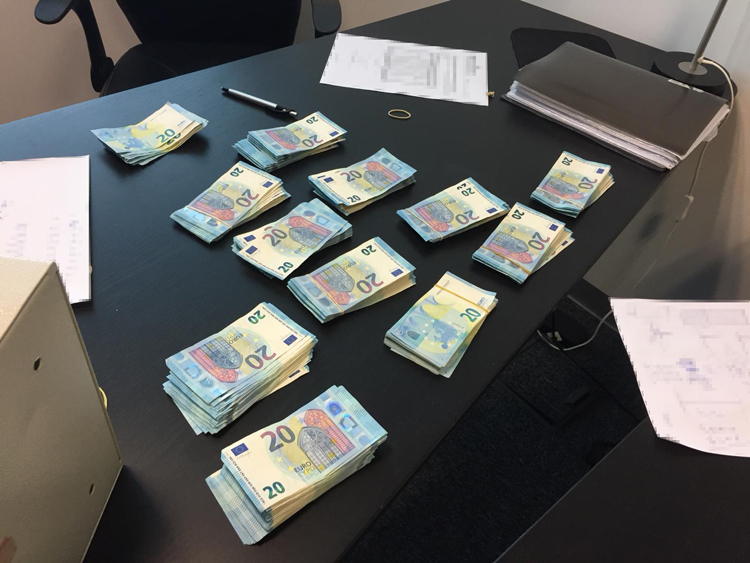 Europol supported this investigation by providing on-going analytical support, organising and funding operational meetings between Portugal and Luxembourg and by deploying its staff members and mobile office capabilities to Portugal and Luxembourg during the action days to prepare and assist both country's National Authorities with on-the-spot real time intelligence analysis, which has already allowed for the identification of new international links.
* Viana do Castelo, Braga, Porto, Vila Real, Aveiro, Viseu, Coimbra, Guarda, Leiria, Lisbon, Évora and Faro