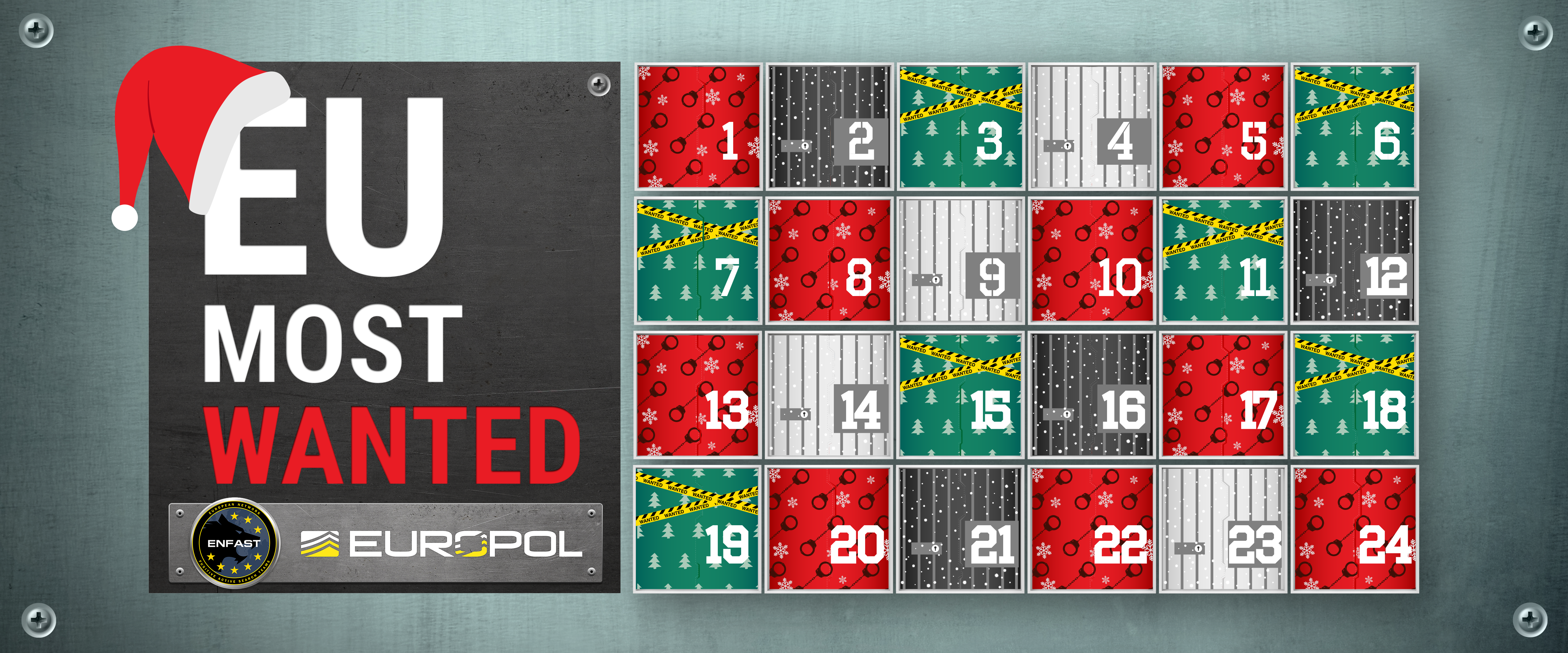 A man suspected of sexually assaulting a six-year old girl in 2008 in East Sussex (UK), was arrested by the Dutch police on 6 December 2016. He was working as a chef in a café in Amsterdam.
The fugitive was uploaded to the EU Most Wanted webpage on 30 November 2016 as a part of the December media campaign run by ENFAST with the support of Europol. As a direct result of this appeal, Sussex police and the National Crime Agency Fugitives Unit, received several tips from the public in The Netherlands. Dutch police pursued the lead originating from these tips and managed to arrest the suspect at a café in Amsterdam.
Since the launch of the list at the end of January 2016, 25 of the criminals on Europe's Most Wanted have been arrested. Many more are hiding all over Europe and European law enforcement agencies are working closely together to catch them. So far 10 out of the current 25 arrests were directly linked to the media attention around Europe's Most Wanted fugitives and the tip-offs from the public.