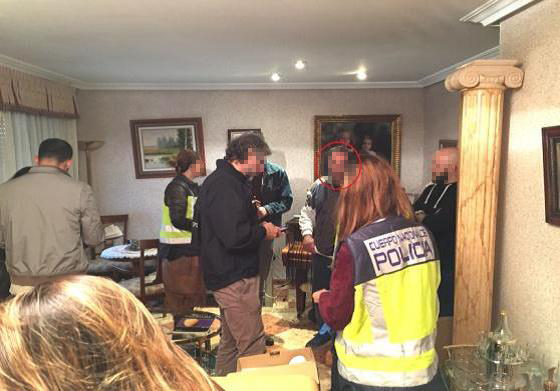 Spanish National Police, together with French law enforcement authorities and the support of Europol, have delivered a major blow to an international criminal group responsible for large-scale online payment fraud via virtual point-of-sale (POS) terminals, and money laundering. This operation resulted in the arrest of five individuals and four house searches in Spain, as well as the disruption of the criminal network operating in Europe.
During the action day, numerous vehicles, computers, phones, flash drives, financial documentation and more than 20 bank accounts were seized. Since 2014, the criminal ring have committed fraud estimated at more than EUR 5.4 million through transactions carried out by fictitious Spanish companies. The proceeds of their crimes were invested in different types of property, deposited in bank accounts or transferred electronically to hide their illicit origin.
The criminal ring, mainly composed of Spanish nationals, was active cross-continentally (Costa Rica, Dominican Republic, France, Panama, Spain and the US) with thousands of victims in the United States.
The criminals' modus operandi involved harvesting financial data from different sources in the US, which they then misused to perform fraudulent transactions via virtual payment terminals associated with companies they established in Spain for the purpose of criminal activity. The illicit profits were then laundered through a complex scheme involving several companies in various countries.
Europol's European Cybercrime Centre (EC3) and the Joint Cybercrime Action Taskforce (J-CAT) supported Spanish and French authorities and their partners in their efforts to identify the members of the criminal network.
Throughout the entire course of the investigation, which was initiated in 2014, Europol provided analytical and forensic support and hosted several international operational meetings at its headquarters in The Hague. Europol was also present during the joint action day in Spain to ensure on-the-spot assistance and real-time access to its databases.
In addition, Europol's information and analysis systems were used to exchange and cross-check intelligence received from EU Member States and non-EU countries that have operational agreements with Europol. The exchange of information and intelligence through Europol's channels proved to be crucial for the success of this operation.