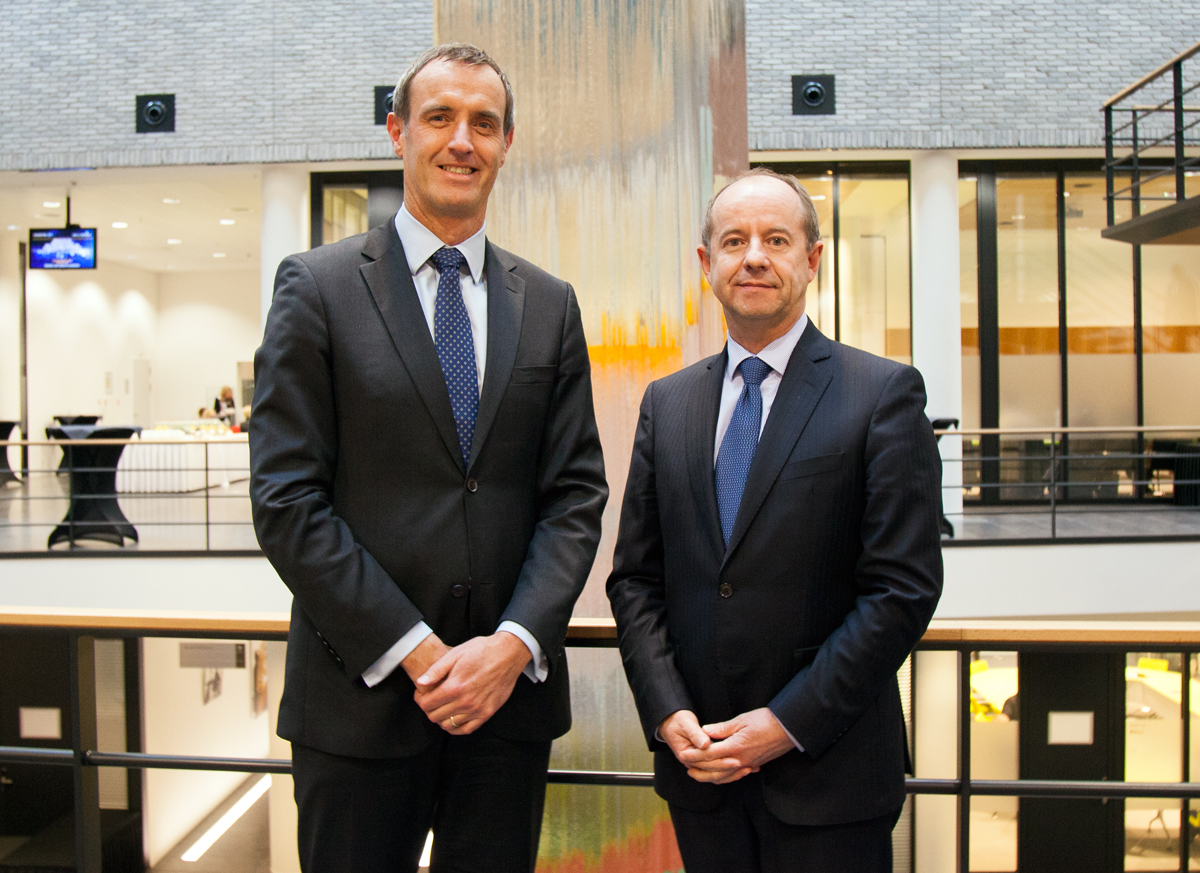 The French Minister of Justice Mr Jean-Jacques Urvoas visited Europol on Monday 21 November.
Minister Urvoas was briefed on Europol's activities and in particular, those of the European Counter Terrorism Centre hosted at Europol's headquarters.
With more than 250 major operations against serious transnational organised crime groups carried out every year with the support of Europol, France is one of the top users of Europol's services. Director Wainwright and Minister Urvoas discussed future developments and explored the possibilities for further engagement.