The Migrant Smuggling Unit of the Hungarian National Bureau of Investigation is leading a high-profile investigation into an organised crime group (OCG) suspected of being involved in various smuggling incidents for financial gain during the 2015-2016 migration crisis. The OCG facilitated the highly-organised and structured illicit transportation of irregular migrants along the Western Balkan corridor. The group also ran the biggest illegal safe house in Budapest, which was dismantled in 2017 in a previous operation. During the ongoing investigation it was established that one Hungarian member of the migrant smuggling ring fled Hungary to an unknown location, fearing criminal charges. A European Arrest Warrant was issued as the fugitive's whereabouts was unknown.
By exchanging information with the support of Europol, Spanish law enforcement informed Hungarian authorities of the fugitive's possible location. The continuing cooperation between Hungary and Spain led to locating the fugitive in the Canary Islands on 23 January 2018, after a car suspected to be that of the fugitive's was found parked on the street. The fugitive was eventually arrested in Tenerife by the Spanish Guardia Civil.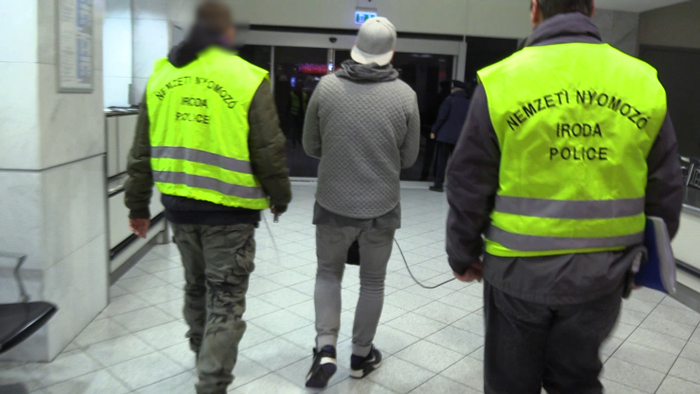 Enhanced information exchange and cooperation between Hungary and Spain was facilitated by Europol and also involved Austrian, German, Italian and Polish law enforcement authorities. In 2017 the European Migrant Smuggling Centre supported a total of 93 high-profile investigations.