Over the course of 2017, more than one million SIENA messages were exchanged among Europol, Member States and third parties. SIENA is the Secure Information Exchange Network Application, managed by Europol which enables a swift and secure communication and exchange of operational and strategic crime-related information and intelligence. SIENA, as an operative instrument allows law enforcement authorities to collaborate effectively on a daily basis, and more than 20,000 SIENA messages were exchanged per week in 2017 on thousands of investigations within the European Union and beyond.
Last year, for the first time, the number of information exchanged within the SIENA network reached the milestone of one million messages, with a 16% increase since 2016. This marks another milestone that follows the constant growth over the last years.
The possibility to share safely information among close to 1,200 competent national authorities from 47 countries and 10 international partners has shown its importance in fighting crime and bringing together the efforts and the capabilities of all EU Member States law enforcement institutions and third parties organizations, such as INTERPOL: 66,113 new cases where initiated in 2017, which is an increase of 42% compared to 2016. In this context, Europol's mandate to support the 28 EU Member States in their fight against terrorism, cybercrime and other serious and organised forms of crime, has been achieved working as intelligence data sharing hub and analysis provider.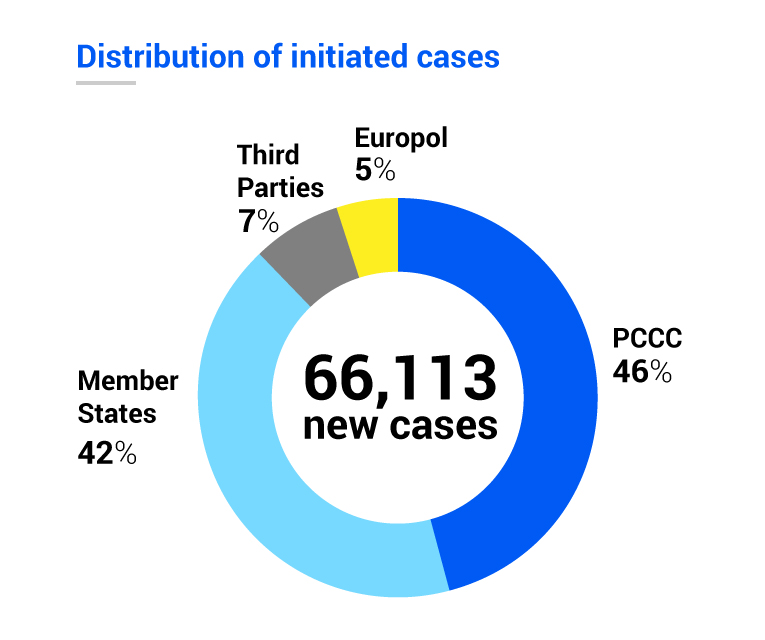 Europol's Executive Deputy Director Wil Van Gemert stated: "The constant increase of shared information in our SIENA network is a strong illustration of how Member States, day by day, are getting more confident and aware that only together we can fight crime and achieve a safer Europe for the benefit of all the EU citizens. Europol is glad to be able to provide the platform and system for that information exchange and support for investigations."