The drug markets continue to be one of the most profitable areas for organised crime groups and it is estimated that EU citizens spend billions of euros every year on illicit drugs. Accordingly, the impact that drug markets have on society is correspondingly large. The market supplies both recreational and chronic, as well as marginalised, drug users. Producers are constantly developing and introducing new substances into the market. For the time being, there are no signs of a slowdown in the numbers, types or availability of new substances.
Considering these facts it clearly becomes evident that law enforcement authorities in the European Union need to enhance not only their knowledge in recognising production methods of illicit drugs but also understand new trends and developments in the area of synthetic drugs.
As one of their flagship training events, Europol and Cepol (European Union Agency for Law Enforcement Training), together with the Belgian Federal Police, organised a training course on dismantling illicit synthetic drugs laboratories. The course was attended by 27 participants from 21 EU Member States, as well as Norway and Iceland, and took place at the premises of the Campus Vesta in Emblem, Belgium.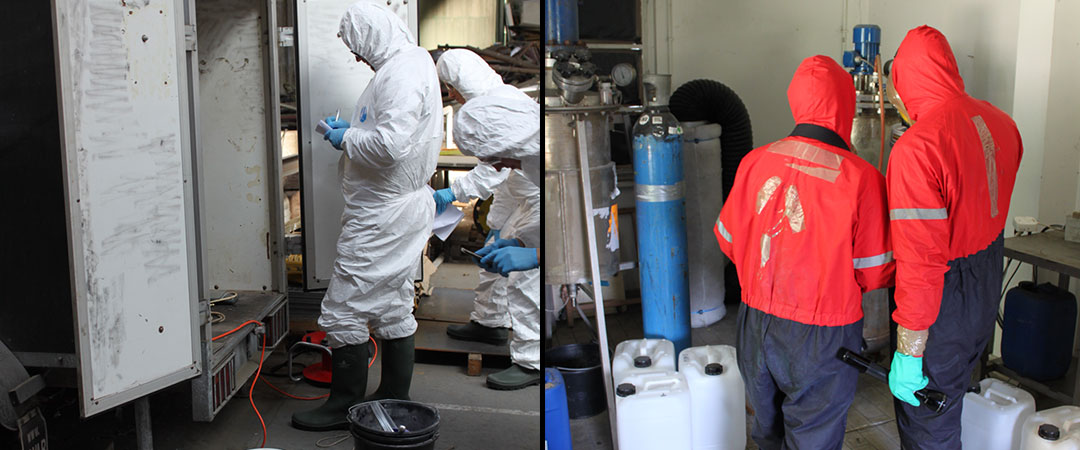 Highly skilled experts from Europol's Drugs Team, together with experienced colleagues from Belgium, Poland and the Netherlands conducted the training, to enhance knowledge on the production of synthetic drugs, and on the methodology and risks that can be encountered by law enforcement and forensic officers during the dismantling of illicit synthetic drugs laboratories. All course participants carried out a series of practical exercises under real-life conditions, including a simulated illicit synthetic drugs laboratory environment.
The objectives of the course, amongst other things, were to:
recognise the production methods of illicit drugs, especially synthetic substances;
identify the production equipment/chemicals seized in the production units;
implement precautions and safety measures for protection during raid operations on illicit drugs laboratories, including the decontamination process;
plan and organise future raids as well as the collection of evidence.